UNI EN ISO 9001 CERTIFICATION
Quality Management System according to standard UNI EN ISO 9001.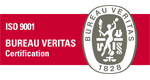 ISO 9001 (IT)
Certificate

ISO 9001 (EN)
Certificate
ASME U DESIGNATOR CERTIFICATION
The U Designator Mark Authorization Certificate (formerly the 'ASME U Stamp') issued by the American Society of Mechanical Engineers (ASME) for the construction, certification and marketing of pressure equipment, according to the ASME Boiler Pressure Vessel Code (BPVC), Section VIII, Div. 1.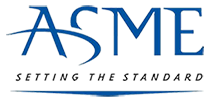 National Board
Certificate

ASME
Certificate
UNI EN ISO 3834-2 CERTIFICATION
Quality requirements for the fusion welding of metallic materials, Part 2: Extended quality requirements.

ISO 3834 (IT)
Certificate

ISO 3834 (EN)
Certificate
CSWIP WELDING INSPECTOR CERTIFICATION
All equipment is welded to welding specifications certified according to UNI EN ISO 15614 and ASME IX, and carried out by specialized welders qualified according to EN 9601-1 and ASME IX, using the following techniques:

Electric manual shielded metal arc welding, with a coated electrode (SMAW-111)
Semi-automatic flux-cored arc welding, with active gas protection (FCAW - 136)
Semiautomatic gas metal arc welding, with solid wire and active gas (GMAW-135)
Manual tungsten inert gas welding (TIG – 141)

CSWIP WI
Certificate
NDT LEVEL II CERTIFICATION
NDT Level II certified operators according to standards SNT-TC-1A 2006 and UNI EN ISO 9712 for the following methods:
Visual Testing (VT)
Penetrant Testing (PT)
Magnetoscopic Testing (MT)
Ultrasound Testing (UT)
Radiography Testing (RT)